MBE/WBE/SBE/DBE Certified
Velocity Ready Mix is a Minority and Women Owned Business positioned as a major player in the metropolitan concrete market based on timing, experience, and technology.
MBE/WBE/SBE/DBE Certified
Velocity is MBE/WBE/SBE/DBE certified and will benefit your organization in multiple ways and money is only one of them.
The potential ROI is significant to your brand, your community, and your bottom line.
Companies that make working with MBE/DBE/SBE/WBE certified companies a part of their mission reap many benefits. Positive exposure, exclusive networking opportunities, even by-the-numbers financial incentives are available to you.
Establishing a supplier diversity program at your organization gives you access to a whole new world of diverse supplier options. This will open you up to new business and new relationships.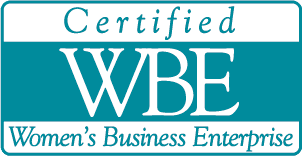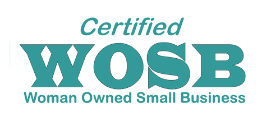 Access to Government Grants and Contracts
Chief among the minority-owned business benefits is the preferred access to government grants and contracts. With the SBA 8(a) designation, your business can compete for what federal agencies call set-aside and sole-source contracts.
Under competitive set-aside contracts, when two or more small businesses can perform the work or provide the products being purchased, the government will "set aside" the contract for small businesses alone. Almost all government contracts under $150,000 automatically go this route.
While some set-aside contracts are open to any small business, others are available only to small businesses taking part in SBA contracting-assistance programs.
Most contracts require competitive bids, but some are sole-source contracts that can be awarded without a bidding process. This usually happens only when a particular business can fulfill the contract requirements.
The Minority Development Business Agency (MDBA) also offers grants and loans for MBEs. Its Grants.gov is a central hub with information on more than 1,000 grant programs, providing access to approximately $500 billion in annual awards.
Increased Business Partnership Opportunities
Many large corporations make it a policy to do a certain amount of work with disadvantaged business enterprises (DBE). For example, AT&T and its suppliers have spent over $173 billion with minority, women, service-disabled veterans, and LGBTQ+ businesses in the past 50 years through the Supplier Diversity Program. By the end of 2020, AT&T is committed to spending $3 billion with black suppliers.
UPS is another great example of a large corporation investing in smaller businesses. The company started its supplier diversity program in 1992, and the shipping company now spends $2.6 billion annually doing business with about 6,000 small and diverse suppliers.
Training Workshops, Management, and Technical Guidance
Certification also provides minority-owned businesses access to training workshops and mentorship possibilities that can accelerate their learning and development.
For example, the 8(a) Mentor-Protege program aims to get mentor businesses to provide development assistance to minority-business proteges. The help can include guidance so that they are better able to compete for government contracts.
Other forms of assistance include:
Technical and/or management assistance
Financing guidance (equity investments or loans)
Trade education
For its part, the NMSDC offers certified MBEs various programs and services that help with professional development. These can include:
Regional training seminars
Business opportunity fairs with access to hundreds of prospective buyers
Advanced management education programs
Access to specialized financing and working capital loans
Networking opportunities organized by purchasing categories
There is strength in numbers and a lot that disadvantaged business enterprises can learn from one another. A great feature of bodies such as the SBA and NMSDC is that they provide various networking opportunities for certified businesses to share best practices and support, making them stronger in the face of shared challenges.
For example, the SBA offers its Emerging Leaders Initiative. Operating in various locations across the country, the program is "intended to accelerate the growth of high-potential small businesses in America's underserved cities." It provides access to peers for networking and marketing opportunities, mentors for guided growth, specialized workshops, and access to peers, civic leaders, and the financial community. The initiative is open to small businesses and entrepreneurs with annual revenues of at least $250,000, have been in operation for at least three years, and have at least one employee (other than themselves).
The NMSDC offers various business fairs and networking events and the chance to apply for exclusive scholarships and grants. For example, the 2020 NMSDC Conference was billed as a "business opportunity exchange."
Because of the COVID-19 pandemic, it had to pivot from being a live event to a virtual one. Even so, it allowed attendees and exhibitors to connect using interactive features, such as live chat and one-on-one meetings. Workshops also provided "thought leaders, chief procurement officers, and seasoned minority business executives" the chance to interact, inspire, and share ideas and best practices.